My Summer Beauty Essentials
It's getting to that time of year again, where my makeup bag becomes a little lighter and I can ditch the five different creams and bases that I put on my skin over the colder winter months. Hello sunshine (OK bear with it), hello golden glow and hello new beauty essentials.
1. Let's get radiant - Alpha H Essentials Travel Kit
I Love love love this! It comes with a cleanser, face spray, eye cream and moisturiser. Perfect for those plane journeys.
2. Get the glow - Garnier Ambre Solaire After Sun Tan Maintainer
Where to buy: Boots
I always believe in safe sun protection, these days you'll find me slapping on the factor 50 and sitting in the shade during the hottest hours. Which is why I like to extenuate the glow I get with a tan accelerator.
3. Little pops of colour - Revlon Lip Butters
A lipstick and a moisturising balm = perfection. These Revlon lip butters come in a range of shades and are perfect for adding a pop of colour when you're on holiday at night.
4. Avoid the 'panda eyes' - Eyeko Sport Waterproof Mascara
Personally, I'm not a huge fan of the smudged dark circles around my eyes. This tends to happen when I have that 'stupidly excited moment' of jumping straight into the pool and forgetting about the light layer of makeup I put on earlier.
5. Buzz off - Soltan Protect & Repel Lotion SPF50+
Factor 50 = check. Insect repellent that (apparently) doesn't smell = check. This sounds like an absolute dream - especially if you're travelling around more humid climates like Thailand or Central America. *shudders at the mozzie memories*
6. Holiday Shimmers - Urban Decay Smokey
I'm a huge fan of the Urban Decay pallets because they are all such good quality and value. The smokey collection is perfect if you're looking for a day to night look that can be done all in one. They are definitely my go to choice.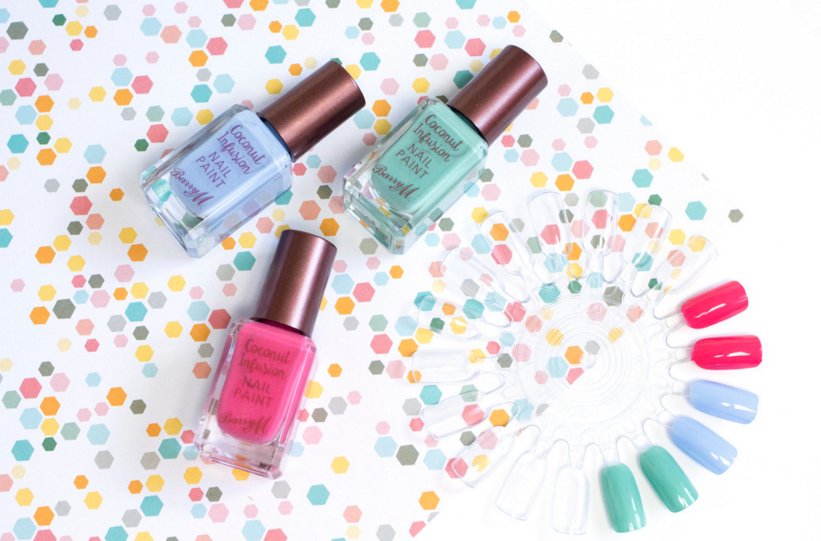 7. No coverage coverage - Laura Mercier Tinted Moisturiser
I'm a big fan of this product at the moment and took it on my recent trip to NYC, where it was 30 degrees and very humid each day. It offers a beautiful, even coverage without having a thick layer of make up on your face.
8. You go nail co-co! - Barry M Coconut Infusion
This range of nail polishes have been on my radar for a while now and I'm desperate to try them. Who doesn't love the hydrating feeling of coconut oil and water? For me it just screams summer and holidays. Well, now your nails can share the same joy!